Want to reach more customers?
Ads with impact Only on SLUSHY
Make an impact in-feed with campaign solutions designed to boost visibility, followers, and sales.
Supercharge visibility

Increase content exposure with content placements in prime marketplace locations.

Amplify your following

Reach customers who are interested in your content, while they browse and search Slushy.

Ignite Your Sales

Drive more people to view your content, get more sales, and increase your revenue.
success stories
Turn Reach into Results
"Other platforms struggle with engagement due to profile spamming and limited marketing options, resulting in a poor user experience and reduced visibility for creators. Slushy solves this with professional, spam-free advertising that showcases creators as featured content. It offers fair exposure without compromising the user experience, making it the ideal platform for directing advertising funds"

Agency owner

Nafez Husaini

"Until now, it has been extremely difficult for most creators to drive traffic to paywalled sites. Advertising requires abundant resources and industry connections to be effective, which many creators lack. Slushy changes the game by democratizing customer acquisition. With its new advertising products, anyone can easily run campaigns and attract new customers"
Advertising solutions that drive results
Inspire your customers from discovery to purchase
Fueled by personalized discovery, Slushy Ads offers numerous avenues to link your content with a ready-to-shop audience.
Our immersive formats and campaign solutions enable you to connect with new customers, boost product sales, and foster loyalty.
Sponsored Post

Amplify your reach by catapulting your post to the feed's forefront, visible to millions of users.

Your content will garner the attention it merits, allowing you to channel substantial traffic to your profile and bolster your revenue growth.

Sponsored Story

Utilize stories to seamlessly become part of a user's daily content consumption.

Stories provide an excellent avenue to showcase your authentic self to potential customers, potentially converting them into loyal patrons.

Sponsored Feature

Elevate your presence above other creators on the discover page through a prominent and captivating showcase.

This exceptional feature will capture their interest and provide a compelling introduction to the unique value you bring to the platform.

Sponsored Spotlight

Elevate your credibility and establish trust through a prominent feature in our meticulously crafted Spotlight editorials.

This strategic positioning not only highlights your expertise and skills but also aligns you with esteemed industry leaders, enhancing your allure to prospective customers.

Sponsored Focus

Draw in focused customers by taking the spotlight as the primary creator in a SLUSHY Focus.

Secure long-term visibility when users search for that hashtag, ultimately boosting your financial gains.

Sponsored Live

Reap a bounty of followers by prominently announcing your live stream on SLUSHY's Discover page.

This strategic move will expand your audience and boost fan engagement significantly.
Frequently asked
questions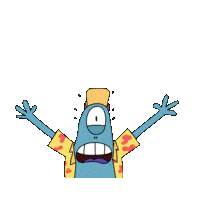 Let us help
Get started with our free personalized support. Create your custom ads plan with a Slushy Ads Expert.
Schedule a call